student accommodation

Krakow
Poland is one of the best Erasmus+ destinations and Krakow is one of the crown (amber) jewels!
What are you waiting for? Book a room in Krakow,  where the medieval meets today's world in wonderful buildings, museums, and energetic social life!
Experience the international student life in Krakow
Student Housing in Krakow
Do want to know how to find student accommodation in Krakow?
Booking cheap student accommodation in Krakow should not present a challenge, since this is a well-known Erasmus city for its affordability. You have however to have multiple factors in mind, being one of the most important is the reliability of your landlord! Surely trying to find student accommodation in Krakow through facebook sounds simple, however, it can turn out a pretty risky and costly decision. Student Room Flat is here to make it much easier and safe for you. You can find the best student accommodation in Krakow, with affordable prices, having access to verified properties and trustworthy landlords with the help of Student Room Flat.
You can start by deciding if you wish to live in a student residence in Krakow, rent an apartment in Krakow, or simply book a studio for a mid-long-term stay in Krakow.
Flatshare in Krakow for students
How to find an apartment to rent in Krakow is probably one of your first doubts. Luckily for you, we have some basic tips to assure you rent the best flatshare in Krakow for students.
Firstly, start by using trustworthy booking platforms such as Student Room Flat to rent your student flatshare in Krakow, having access to a  selection of quality properties managed by professional landlords, avoiding this way to end up getting scammed. 
Secondly, search and select the best neighborhoods to live in Krakow keeping in mind the lifestyle you'll have. Do you have lots of classes every day of the week? Probably you should rent an apartment near Jagiellonian University. You'll have plenty of time for leisure activities? Rent a room in Krakow near the city center and stay right next to multiple points of interest.
Thirdly, as soon as you select some student rooms in Krakow located in the right neighborhoods, remember to make sure the properties are fully equipped and furnished. Believe us, for a regular Erasmus stay of 5 months you should avoid the troubles and annoyance of buying furniture since it could make your process of arrival and departure much more complex and tiring.  Rent an apartment in Krakow where you'll move in, stay and move out with comfort and easiness right from the beginning.  Student Room Flat assures you you'll rent an apartment in Krakow fully prepared to welcome you.
Last but not least, if you didn't do it so far, go to Student Room Flat's search page and let your adventure in Krakow start.
Student Residences in Krakow
Student residences in Krakow can be a good option if you're on a budget, however, if you're waiting for a spot in your universities residence keep in mind these tend to get booked in the blink of an eye. 
If you still want to have an amazing experience at a student residence in Krakow near Jagiellonian University, look for private student residences in Krakow! When you look for a room in a residence in Krakow you might find properties that offer you game and cinema rooms, a study area, a gym and bedrooms with bed linens, and a private bathroom.
You might also want to belong to a community of students but assure your privacy and the quality of your stay so why not book student studios in Krakow located in the same building? 
Discover krakow student city
Start Your Erasmus in Krakow
Walk the cobblestone streets of Krakow, grab some pierogi next to the famous old town, and head to the royal castle and it's imponent Wawel dragon!
Visit the well-known nearby salt mines, see the city through the warm amber shine of its jewelry stores and remember history while studying and living in the medieval city of Krakow during your Erasmus+ exchange in Poland.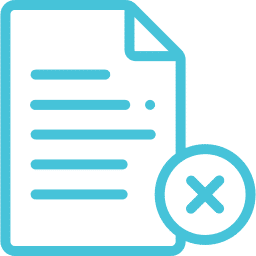 100% Free Cancellation
We have a special Free Cancellation Policy that intends to protect you in case Covid-19 gets in your plans! See our Terms and Conditions.

Rooms Perfectly Located
Live close to the old town, best pierogi restaurants, nightlife clubs, and parks in the city of Krakow!
Fully Furnished Flats
All rooms are completely equipped and furnished to make your life easier.
Full Support & Trust​
Our team is here for you! We support you before, duirng and after your stay. Your safe adventure abroad starts with your booking request!
Meet Erasmus students and trainees in Krakow from all over the world! Live the Student Room Flat experience and book much more than a student room in Krakow!
Do you want to rent your property in Krakow to students?
Frequently Asked Questions
Finding the best student accommodation in Krakow is quite simple with the help of Student Room Flat. Which other questions do you have?