Looking For A Safe Place?
Your wellness & safety are our priorities!
In this situation of crisis we are all facing, Student Room Flat is reactive and doing its best to help and assist the international community living in the Czech Republic.
 For Student Room Flat the comfort and safety of the  international and czech community are our main concerns. For this reason, in addition to the 35% Discount on rents in a selection of properties, we are also joining the global effort by offering a half priced discount on Booking Fees  in a moment when many live in crowded buildings, shared rooms, or simply far from their workplace. This promotion is valid for bookings made in April and rents until the end of August, so do not hesitate to contact our team for any questions.
Together with our Hosts we want to show our support to all of those who need, now more than ever, to find a safe, private and comfortable place to live in Prague!
Like always, we are here for you and together we will overcome this less fortunate moment.

Well Located Flats
Our flats are located right next to parks and groceries shops so you can reduce the use of public transports to the strictly necessary, like it should be.
Private Rooms
All our rooms are private, you do not need to share your own individual space with other people.
Support Before, During and After Your Stay
Our dedicated team is here to help you in case you have any doubt regarding your booking or your stay!
Our personal help against Covid-19
on Selected Private Rooms
Looking for a safe and private stay in Prague? Check out our selection of private rooms in shared flats and studios that you can book entirely online!
This promo is only valid for the bookings made in April, for rents until the end of August.
Easy and safe online booking process!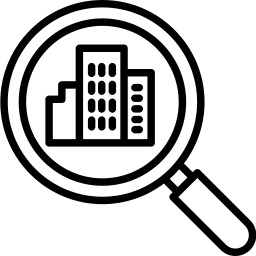 Use our search engine with all criteria (area, duration of your stay…) fill and select one or more rooms you are interested in!
Request the Promo Code for the 50% Discount on Booking Fees and add the code when sending the booking request . Our team will contact you shortly to confirm the availability of the room.

Once your request is accepted, you can confirm it by paying online. You will receive an email to prepare your arrival and move to your new private and safe accommodation!