Become a Co-living expert with Student Room Flat
The concept of co-living has been growing fast and we will bring you closer to an international community of digital nomads and young professionals!
Get free consulting and optimize your occupancy of your co-living with Student Room Flat. Learn more about shared housing and start renting to the right audience.
Get Free Consulting on your property
Rental Tips: Discover Coliving
For hosts
List your property in our platform in  an easy, safe and free way! 

Our team will check all the info provided by you and verify your property! 
As soon as your property is verified you'll be ready to receive your first international tenants!
For tenants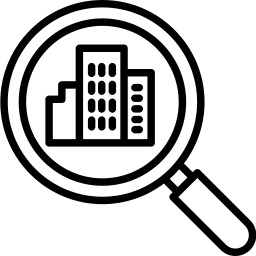 Use our search engine with all criteria (area, duration of your stay…) fill and select one or more rooms you are interested in!
Fill the form and send us a booking request. Our multilingual team will contact you shortly to confirm the availability of the property.

Once your request is accepted, you can confirm it by paying online. You will receive an email to prepare your arrival and start your new adventure!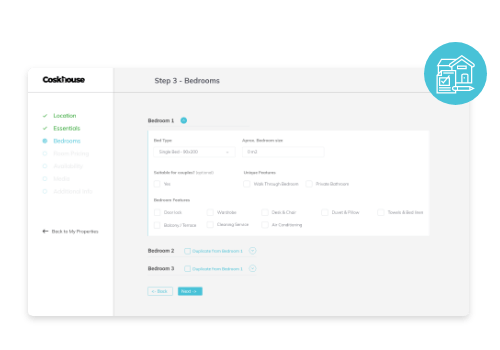 List your property in 3 easy steps and start earning right away!
receive quality tenants with zero effort!
Our team constantly works on the optimization of your occupancy. Relax while we bring you new bookings!
Full control over your bookings
Have a complete view over your bookings, rents, properties and tenants! Own your property with our user friendly rental tool!
Do you want to know how much your property could be actually making?
What srf hosts say about us
Our Happy Community of Hosts
Over more than 12 years, it has been our pleasure to bring our landlords closer to a large   community of international tenants, making their properties provenly more profitable!
"After 3 years working with Student Room Flat I could not be happier with them, I love the focus on medium-term renting and the high quality tenants that they provide me."
"Student Room Flat team and experience have turn my old apartment in an efficient renting investment. They make the communication with tenants way easier"
"Student Room Flat brings me tenants during all year, not worrying about losing time finding them and allowing me to get more incomes for my apartment"
"Student Room Flat is definitely more effective than a short-term rental platform. I like the medium-long term rentals and the professional service that they offer. "