student accommodation

Prague
Welcome to Prague, a city that is nothing less than an outdoor museum! Move to this city of love, events and history, where every building is a monument and every street a painting!
Book your student room in Prague and make sure you don't miss your spot in one of the most dazzling capitals in the whole of Europe.
Your life in Prague is one room away, start living it now!
Experience the international student life in Prague
Student Housing in Prague
Looking for a flatshare or co-living experience in Prague? Discover our selection of private rooms in shared flats and studios available for mid and long-term rental! Safely book your erasmus student accommodation in Prague now entirely online with easiness.
How to find the best student accommodation in Prague for you
When it comes to picking the right type of student housing in Prague for you it mostly all comes down to you. Yes, to you! Your personality, life experiences and goals for your new life abroad. Is it the first time you are living without your parents? Maybe you should give it a try to flatshare and enjoy the growth sharing the house with other international students can give you.  This is not your first rodeo and peace and quiet are a must for you? Maybe a studio might be the type of property that can really offer you that.
Now check your budget and see if it matches the lifestyle you're looking for. From this, depending on how important it is for you to be close to your university, city center, gym, and others,  you are ready to pick the ideal neighborhood! And if you're confused no worries, Student Room Flat is here to help you find the best student housing in Prague.
Flatshare in Prague for students
Flatshare in Prague is one of the best ways for any student to experience a real Erasmus life abroad. When you book a room in Prague with Student Room Flat you're sure you'll be sharing a house with only other international students and interns, housemates of similar ages sharing an identical moment of their lives. This might not seem the most relevant but as previous Erasmus students ourselves we can assure you that sharing a house with someone with bigger responsibilities and busier schedules can be a bummer- for both of you! 
Opting for a shared flat in Prague can also be a way of avoiding loneliness on your first days abroad since moving to another country can be – at the beginning- an overwhelming experience especially if it's your first time doing or you tend to have a shy personality. 
If on the other hand, your main worry is your tight budget, no doubts that renting a room in a flatshare in Prague is the best way to save some money on accommodation, at least compared with renting a studio all by yourself or booking a room in a private student residence, other types available of student accommodation in Prague. Shared flats in Prague listed on student-roo-flat.com all come fully furnished and equipped for your full comfort and smooth moving in.
Student Residences in Prague
Renting a room in a student residence in Prague is probably one of the options you're considering. Public student residences tend to be very cheap, but with a low price you might in many cases get low-quality rentals, meaning you might have to share your room with more than 2 other students, have poor quality outdated furniture and facilities in general, and more noise, less comfort, and lack of cleanliness. 
However, Student Room Flat offers you a selection of high-standard private student residences in Prague, that can be seen as an updated version of the public ones.
The best student residences in Prague offer you the chance to book an individual room or even a studio just for you, access to amazing common areas ( like gaming rooms, study rooms, or even a private gym), cleaning service, 24/7 reception, and many other services. As you'll see generally student residences in Prague have everything making your life much easier.
Student Residence Koněvova
Looking for something more than a room? 
Upgrade your experience abroad by renting an apartment at this innovative and brand new student residence in Prague.
Student accommodation meets high quality all-included services and it couldn't get any better than this!
Student Residence Kinskych
Brand new renovated Residence located in the historical district of Malá Strana that will offer you the maximum comfort during your stay.
Student Residence Holešovice
Looking for something more than a room? 
Upgrade your experience abroad by renting an apartment at this innovative and brand new student residence in Prague.
Student accommodation meets high quality all-included services and it couldn't get any better than this!
Discover Prague student city
Start your Erasmus in Prague!
Your Erasmus+ experience will amazing, and it all starts with booking the right student accommodation in Prague! Get your room sorted out and enjoy your time abroad in this fairytale city with no more worries.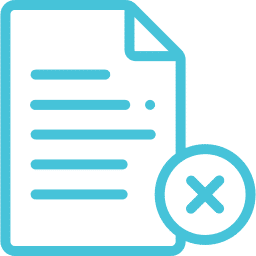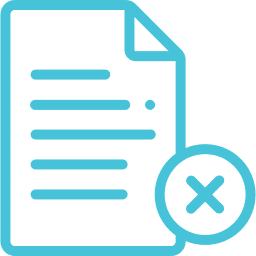 100% Free Cancellation
We have a special Free Cancellation Policy that intends to protect you in case Covid-19 gets in your plans! See our Terms and Conditions.

Rooms Perfectly Located
Live close to the old town, great czech restaurants, main student nightlife clubs, and parks in Prague!
Fully Furnished Flats
All rooms are completely equipped and furnished to make your life easier.
Full Support & Trust​
Our team is here for you! We support you before, duirng and after your stay. Your safe adventure abroad starts with your booking request!
Join our awesome community of international students and interns. Connect with other people living the same experience as you and discover the best spots and events in Prague! 
Do you want to rent your property for students in Prague?
Frequently Asked Questions
Finding the best student accommodation in Prague is very simple with the help of Student Room Flat. Which other questions do you have? Let us help!