student accommodation

Vilnius
Find the best student accommodation in Vilnius and live in one of the best Erasmus+ destinations! Vilnius is a charming city, budget-friendly for students with a welcoming international environment.
Experience the international student life in Vilnius
Student Housing in Vilnius
Vilnius is currently still a very affordable Erasmus location, especially compared with other more famous and typical destinations in Europe, making it a great place for your international adventure! Booking a student room in Vilnius should not make you lose your sleep since with some preparation you'll surely be able to find the perfect stay. 
How to find the best student housing in Vilnius?
First of all, when picking the right student housing in Vilnius for you you need to decide the tipology of the place: You can either book accommodation at the university dorms, find yourself a room in a shared flat or opt for extra privacy by renting a studio, for example!
As soon as you weigh the cons and pros of each type of student housing in Vilnius you can start thinking about where would you like to live: close to your future university, right in the city centre close to bars and restaurants or, for example, if having a gym or sports centre max 10 mins away from your home is a must!
As soon as you define priorities, take a look at your budget and see how your expectations could ideally match with reality. Head to our website student-room-flat.com  and use our filters to find best student accommodation in Vilnius for you!
Flatshare in Vilnius for students
Looking for a flat to share in Vilnius? Great idea! Sharing a flat in Vilnius can be the best way to create your social circle right from the start! When you rent a room in a shared flat in Vilnius, you'll be able the enjoy a unique opportunity to experience cultural exchange and understand the way of living, interacting and even cooking of people from other parts of the world! It's also an exciting chance to improve your language skills and fully enjoy the perks of living outside of your comfort zone.
How to rent a flat in Vilnius?
When you rent your student accommodation in Vilnius make sure you do it with full safety to avoid unpleasant situations. By booking your room with a trustworthy platform such as Student Room Flat you know both the property and Host are verified by our team. We offer full Scam Protection for a worry-free booking and stay abroad! 
Student Residence in Vilnius
Booking a room at a student residence in Vilnius can be a great option for those looking not only for a very social stay but also the feeling of all-in-one-place! 
The classic student dorms managed by universities usually get booked very fast and you need some time in advance to ensure your spot, which isn't always the feasible option for international students.
However, no worries, you always have the option of booking a private or shared room in a private student residence. This type of student residence in Vilnius can give you a hotel-like feeling by offering great amenities and services you won't find in a normal dorm or flatshare. 
Discover Vilnius student city
Book Your Student Accommodation in Vilnius Today!
All options of student accommodation in Vilnius offered by Student Room flat are verified and managed by trustworthy and professional Hosts.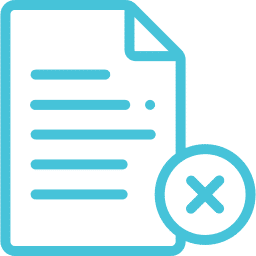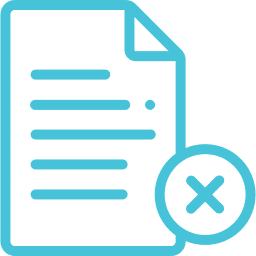 100% Free Cancellation
We have a special Free Cancellation Policy that intends to protect you in case Covid-19 gets in your plans! See our Terms and Conditions.

Rooms Perfectly Located
Our private student rooms are located near tourist attractions, grocery shops, parks, transports, bars and great restaurants in Vilnius
Fully Furnished Flats
All rooms are completely equipped and furnished to make your life easier.
Full Support & Trust​
Our team is here for you! We support you before, duirng and after your stay. Your safe adventure abroad starts with your booking request!
Connect with tenants from all over Europe while living your experience abroad in Vilnius with Student Room Flat!
Do you want to rent your property in Vilnius to students?
Frequently Asked Questions
Looking for the right student accommodation in Vilnius is the starting point of your life abroad. We give you here the answers to some of the questions you might me having before moving to Vilnius!