Are there any real Erasmus+ students who have never heard of the iconic Erasmus+ Movie "L'Auberge Espagnole"?  Then you know Barcelona deserves to be the stage of much more than a short summer adventure!
Find the best accommodation in Barcelona and dare to live in a city that is widely famous as one of Europe's best Erasmus+ destinations!
Experience the international student life in Barcelona
Student Accommodation in Barcelona
Finding cheap student accommodation in Barcelona can be a challenge.
Booking the best student housing in Barcelona, being such a touristic and widely known city, is probably one of the most daunting parts – if not the only- of moving to this Spanish Erasmus destination. Thankfully Student Room Flat is here to help you find accommodation in Barcelona in the easiest and safest way!   You can choose to rent a shared apartment close to the University of Barcelona, a cheap room near Gràcia, or a student residence close to the Polytechnic University of Catalunya.
Experience the international student life in Barcelona!
Flatshare in Barcelona for students
Sharing a flat in Barcelona is one of the most affordable ways of living in the city. You can find furnished student flats near Poblenou or El Born, trendy Erasmus neighborhoods in Barcelona. The best part of your shared flat in Barcelona is that thanks to Student Room Flat you'll be sharing accommodation with only Erasmus students and trainees to experience a real international environment! 
Experience the international student life in Barcelona!
Student Residences in Barcelona
Student Residences in Barcelona are also a great choice for Erasmus students! Including services like meals, cleaning, laundry, and access to study rooms and gyms, student residences quickly became one of the best options for student accommodation in Barcelona. There is a wide variety of options from single to shared rooms, with prices ranges for all the budgets. Student Residences near the University of Barcelona and student residences near the Autonomous University of Barcelona (UAB) are good options for your Erasmus in Barcelona.
The safest way to find your room in Barcelona is by using student accommodation platforms such as Student Room Flat where you can rent a room in a student residence in Barcelona with easiness and trust and assure your experience abroad will be as comfortable and convenient as possible.
Discover Barcelona student city
Barcelona More Than Student Housing!
Spend the day looking at the wonders Antoni Gaudi gifted to Barcelona,  enjoy the sandy beaches, and end your days taking drinks in the vibrant Barcelona city center! Book now your room in Barcelona and secure a place in the best Erasmus+ destination!
All options of student accommodation in Barcelona offered by Student Room flat are verified, belonging to trustworthy and professional hosts.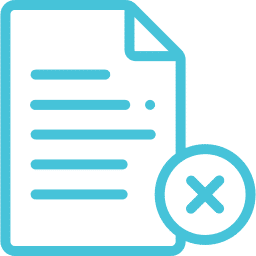 100% Free Cancellation
We have a special Free Cancellation Policy that intends to protect you in case Covid-19 gets in your plans! See our Terms and Conditions.

Rooms Perfectly Located
Our private student rooms are located near tourist attractions, grocery shops, parks, transports, bars and great restaurants in Barcelona!
Fully Furnished Flats
All rooms are completely equipped and furnished to make your life easier.
Full Support & Trust​
Our team is here for you! We support you before, duirng and after your stay. Your safe adventure abroad starts with your booking request!
Start your student adventure in Barcelona
Our online and offline community of tenants is ready to welcome you to your new adventure in Barcelona! Connect with tenants from all over Europe while living your experience abroad in the beautiful city of Barcelona!
Do you want to list your property in Barcelona with us?
Frequently Asked Questions
Finding the best student accommodation in Barcelona is probably not your only worry. Moving abroad comes with its challenges and questions so we want to help you take the best decision.