student accommodation

Brussels
Find the best accommodation in Brussels and live in one of the best Erasmus+ destinations!
Experience the international student life in Brussels
Student Housing in Brussels
If you're looking for cheap student accommodation in Brussels you might find yourself with a challenge on your hands. Even if this capital city is known as quite student-friendly the availability of accommodation can be scarce if great quality/price relation is what your search for in your student room rental. How to rent a ideal student room in Brussels for the right price? Finding student accommodation in Brussels does not need to be dreadful, as long as you know the right places to look for it!
How to find the best student housing in Brussels?
Facebook groups are a good channel to post your accommodation request, your desired type of property, and your budget and get contacted by possible future flatmates or individual hosts.  However, be aware that these groups are known for being the ideal place for scammers to find new targets. Make sure you don't transfer big amounts of money to individuals that are not verified. If the deal sounds too good to be true, it probably is.
If you're looking for safe student accommodation in Brussels, Student Room Flat is here to help you rent a room in Brussels provided by professional trustworthy hosts. We assure you of a safe, scam-free booking from abroad so that you can arrive in your new city and settle in with easiness, comfort, and security
Flatshare in Brussels for students
Sharing a flat in Brussels is the right option for those who want to save money while living an authentic erasmus experience.
Renting a flat in Brussels does not need to be a dreadful experience as long as you maintain a cordial relationship with your flatmates. You can start by being mindful of silence hours, always cleaning up after yourself when using the common areas, and respecting others' privacy and property.  Show interest and openness in getting to know your flatmates and who knows if a new friendship abroad might take place. You probably came across stories of nightmare flatmates but surely also of housemates who became family. Sharing an apartment at this stage of your life might help you develop some precious interpersonal skills.
By renting a room in a shared flat in Brussels you'll be saving money, allowing you to spend more on other things like hobbies, groceries or other expenses – such as transport –  you'll surely have during your stay abroad. It all comes to managing your expenses and prioritizing. 
How to rent a flat in Brussels?
Avoid all worries and complications by going to Student Room Flat and looking for the right type of student accommodation in Brussels. We offer you a personalized service, giving you privileged access to professional hosts and quality properties!
Rent a Studio in Brussels
Renting a studio in Brussels definitely has its pros and cons.
Living alone might be just what you need to learn more about being independent and accountable for your responsibilities, especially if you've never had that experience before.
When you rent a studio in Brussels you can also be sure that you'll enjoy full privacy, and for some people, this is a must! Flatsharing or living in a dorm requires you to share your life with others, the same as responsibilities and spaces. 
Living alone also means you won't have the typical Erasmus experience of sharing a flat with people all over the world. You're one shared flat away from learning how to cook the best Italian pasta in the world or deciding noisy music before an exam night is not your thing anymore. It all depends on you and also on the people you'll be living with when in Brussels.
You can have access to our selection of fully equipped studios to rent in Brussels here.
Discover Brussels student city
Start your Erasmus in Brussels!
All options of student accommodation in Brussels offered by Student Room flat are verified, owned, and managed by trustworthy and professional hosts who look forward to welcoming you.
Book now your room in Brussels and secure a place in the best Erasmus+ destination!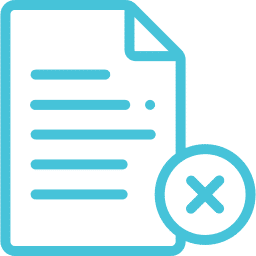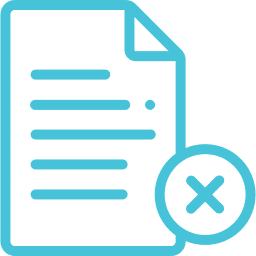 100% Free Cancellation
We have a special Free Cancellation Policy that intends to protect you in case Covid-19 gets in your plans! See our Terms and Conditions.

Rooms Perfectly Located
Our private student rooms are located near tourist attractions, grocery shops, parks, transports, bars and great restaurants in Brussels!
Fully Furnished Flats
All rooms are completely equipped and furnished to make your life easier.
Full Support & Trust​
Our team is here for you! We support you before, duirng and after your stay. Your safe adventure abroad starts with your booking request!
Our online and offline community of tenants is ready to welcome you to your new adventure in Brussels! Connect with tenants from all over Europe while living your experience abroad in the beautiful city of Brussels!
Do you want to rent your property in Brussels to students?
Frequently Asked Questions
Finding the best student accommodation in Brussels is the start of your new life abroad. We know that moving abroad comes with its doubts so we want to help you get it all cleared up before arriving.