student accommodation

Lyon
Excited for your erasmus experience in Lyon? This culturally rich and charming french city together with Student Room Flat is ready to give you a warm welcome at your new home abroad.
Experience the international student life in lyon
You were accepted in Lyon for your Erasmus experience and it's time to start organizing your experience abroad. Naturally, finding the best student accommodation in Lyon is one of your main worries and taking care of it as soon as possible is the best strategy!
How to find the best student housing in Lyon?
When looking for student housing in Lyon start by setting your budget and how much you want to spend on your accommodation. After a quick research on what type of neighbourhood would better fit your ideal lifestyle head to our website and filter the search by typology of place, stay dates and price range. Use our map to search the available student accommodation per neighbourhood and when you're ready simply send one or multiple booking requests!
By booking with a student housing platform such as Student Room Flat you assure yourself a safe booking process, 100% online, and a safe stay in Lyon at one of the available verified properties from trustworthy Hosts.
Flatshare in Lyon for students
Renting a room in a shared flat in Lyon is a budget-friendly way of living a genuine Erasmus experience! Sharing a flat is much more than sharing a living place, is sharing a living experience, a unique moment in your life. By booking a room with Student Room Flat you'll be sharing your flat in Lyon with other international students and trainees allowing you to meet new people from day one and avoid loneliness during your first time abroad. 
When sharing a flat for the first time you'll learn how to set but also respect boundaries while enjoying the benefits of living in a small community.  Cultural exchange starts with a conversation and continues over international dinners at home with your flatmates making your stay abroad much more valuable. 
How to rent a flat in Lyon?
One of the first things you should be sure when booking a room in  a shared flat in Lyon is that the apartment is already fully furnished and equipped, making your move-in and move-out as simple as possible. Buying furnitures and house appliances can become a big headache not only in your first days abroad but also in the last days, when usually the only thing you want is to enjoy your time in Lyon. 
When renting a room in a flat, if possible, also opt for the options that comes with all utilities included and avoid any extra worries during your stay. Knowing you'll have a fixed price of rent with all included makes it much easier for you to manage your monthly budget. 
By renting your student accommodation abroad with Student Room Flat in Lyon you'll also be able to enjoy from our Scam Protection avoid any unpleasant experiecne when booking your room in a shared flat. 
Student Residence in Lyon
Student residences tend to be a favourite in terms of student housing in Lyon for those living outside of their parent's place for the first time.
Student residences, while offering a feeling of independence, also provide all the services and amenities to make you feel at home. Many student residences in Lyon offer laundry rooms, cleaning services, gym access, fully equipped study and hangout rooms and much more. You can either have your private room or share it with one or two students to lower the cost of the stay significantly. 
Choosing to book a room in a student residence in Lyon can also be a great option for those who would like to live in a big complex where they can easily meet a lot of new people from all around the world.
Discover Lyon student city
Book Your Student Accommodation in Lyon!
Student accommodation in Lyon listed in Student Room Flat is verified and managed by professional Hosts.
Book your student room in Lyon with full safety and ease with the help of our team.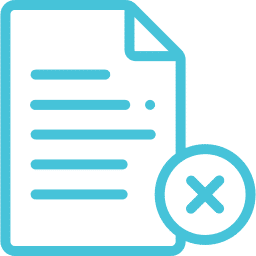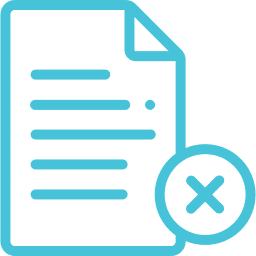 100% Free Cancellation
We have a special Free Cancellation Policy that intends to protect you in case Covid-19 gets in your plans! See our Terms and Conditions.

Rooms Perfectly Located
Our private student rooms are located near tourist attractions, grocery shops, parks, transports, bars and great restaurants in Lyon!
Fully Furnished Flats
All rooms are completely equipped and furnished to make your life easier.
Full Support & Trust​
Our team is here for you! We support you before, during and after your stay. Your safe adventure abroad starts with your booking request!
Connect with tenants from all over the world while living a unique experience abroad in Lyon! Be part of our big community of international students and trainees and enjoy its great perks!
Do you want to rent your property in Lyon to students?
Frequently Asked Questions
We're here to help you find the best student accommodation in Lyon but also to answer some of the main doubts you might have before moving abroad!