student accommodation

Nantes
Looking for your student accommodation in Nantes? Student Room Flat has all you need to start planning your adventure abroad!
Experience the international student life in Nantes
How to find Student Housing in Nantes
Booking the best student accommodation in Nantes does not need to be complicated. Start by defining your budget and follow it with aligning your priorities in terms of property type, location and dates of stay. As soon as you have these basics figured out head to Student Room Flat and find the best student room in Nantes with the help of our search filters
How to Rent a Student Apartment in Nantes
When you decide to rent a flat in Nantes make sure you weigh in important factors such as flatmates and the state of the property.
When it comes to flatmates, with Student Room Flat, you can be sure that you'll share your flat only with other international students, trainees and young professionals.
Regarding the state of your apartment, keep in mind that all student accommodations in Nantes listed on Student Room Flat are fully furnished and equipped, fully adapted to international students.  Renting an apartment in Nantes can be a great option for those who are looking for a student budget-friendly option, still with a good smaller community feeling.
How to Rent a Private Student Residence in Nantes
Booking a room in a private student residence in Nantes is a great option for those living outside of their parents' home for the first time. Student residences in Nantes listed in Student Room Flat offer great communal stays with amazing amenities such as fun areas, study rooms, private laundry and a gym exclusively for its residents. You decide if you'd like to have a room for yourself or share it to lower costs!
Discover Nantes student city
Book Your Student Housing in Nantes!
Student Room Flat offers you many Erasmus accommodations in Nantes that are fully verified and managed by trustworthy Hosts.
Reserve now your student room in Nantes and secure your stay abroad with Student Room Flat!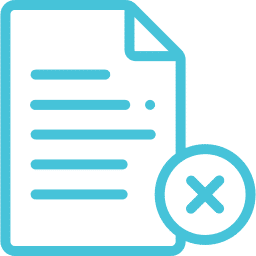 100% Free Cancellation
We have a special Free Cancellation Policy that intends to protect you in case Covid-19 gets in your plans! See our Terms and Conditions.

Rooms Perfectly Located
Our private student rooms are located near tourist attractions, grocery shops, parks, transports, bars and great restaurants in Nantes!
Fully Furnished Flats
All rooms are completely equipped and furnished to make your life easier.
Full Support & Trust​
Our team is here for you! We support you before, during and after your stay. Your safe adventure abroad starts with your booking request!
Erasmus Accommodation in Nantes
The best Erasmus Accommodation in Nantes can be found with the help of Student Room Flat. We offer student rooms, studios and student residences tailor-made for Erasmus students. Your Erasmus Accommodation in Nantes can mean much more than a room. With Student Room Flat as soon as you book your stay abroad you have access to our big online community of international students and interns, living a similar Erasmus experience.
Do you want to rent your property in Nantes to students?
Frequently Asked Questions
Booking the right erasmus accommodation in Nantes can make or break your experience abroad. Make sure you dedicate the right amount of time to searching for the perfect room to rent in Nantes.