student accommodation

Toulouse
Are you searching for student accommodation in Toulouse? Here you can find the best rooms, studios, student residences and co-living in Toulouse! Let Student Room Flat help you book the best place abroad. 
Experience the international student life in Toulouse
How to find Student Housing in Toulouse
When looking for your student accommodation in Toulouse is important to know where to start.  First, you need to understand that there are many different types of accommodation in Toulouse, and choosing the type of property where you want to live is no simple decision. The place you choose to rent can dictate the quality of your stay abroad and that's why in Student Room Flat we offer you the safest and most diverse student accommodation in Toulouse. Whether you're looking for a private or shared room in a flat or student residence, we give you access to our network of verified properties with great Hosts.  
After having it clear where you see yourself living make sure it fits with your student budget and personal needs. And no, you do not need to travel and waste time and money on endless apartment visits. Student Room Flat helps you book your student accommodation in Toulouse before your arrival with realistic pictures and trustworthy landlords. The best student housing in Toulouse is just a couple of clicks away with Student Room Flat.
How to Rent a Student Apartment in Toulouse
Renting a student apartment in Toulouse is surely a good option for those looking for a real erasmus flatshare experience. When living abroad, sharing a flat can be not only a very enriching experience but also a more affordable way of renting. With Student Room Flat you can book your private room in a student apartment in Toulouse without having to worry about finding cool new flatmates- that's what we're here for! Extra tip: ideally look for rooms in apartments that are already fully furnished and equipped and if possible – the cherry on top of the cake- with all-included bills, to save you extra worries in the time of moving in and out. 
How to Rent a Private Student Residence in Toulouse
Public university student residences in Toulouse are not the only option when it comes to this type of accommodation, especially since they can become full quite fast. Luckily, you can always choose to book a room in a private student residence in Toulouse without spending hours searching.  You can find places with great common areas (such as gym, BBQ area, sports zone, study areas and others) and services (like laundry and canteen). A private student residence in Toulouse is a great option if you're looking for a big community feeling and a place where you have it all without having to leave the permisses to have fun!
Discover toulouse student city
Book Your Student Housing in Toulouse!
Book the best student accommodation in Toulouse with Student Room Flat. Our team of bookers is happy to help you find the right accommodation in the right neighbourhood within your ideal budget.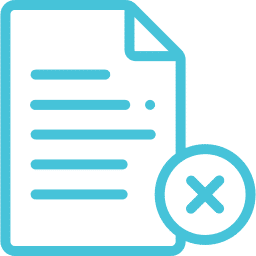 100% Free Cancellation
We have a special Free Cancellation Policy that intends to protect you in case Covid-19 gets in your plans! See our Terms and Conditions.

Rooms Perfectly Located
Our private student rooms are located near tourist attractions, grocery shops, parks, transports, bars and great restaurants in Toulouse!
Fully Furnished Flats
All rooms are completely equipped and furnished to make your life easier.
Full Support & Trust​
Our team is here for you! We support you before, during and after your stay. Your safe adventure abroad starts with your booking request!
Erasmus Accommodation in Toulouse
The best Erasmus Accommodation in Toulouse does not have to be difficult to find! Book a room and enjoy amazing flatmates, a big community of international students and an unforgettable experience abroad. When you book your Erasmus accommodation in Toulouse with us you reserve much more than a room, you reserve access to a full international experience, like so many other students.
Do you want to rent your property in Toulouse to students?
Frequently Asked Questions
Looking for student accommodation in Toulouse? You must have so many questions before moving abroad, let us help with some!