student accommodation

Milan
Are you looking for a student room in Milan but you're afraid of getting scammed faster than you taste your first Risotto Alla Milanese? 
Luckily, Student Room Flat is here to make your flatshare rental in Milan as safe and easy as possible!  We give you exclusive access to verified and trustworthy Hosts that will help you find the best student accommodation in Milan.
Experience the international student life in Milan!
The cost of living in Milan is not one of the cheapest in Europe since the city is very touristic and also highly known as a fashion mecca. For this reason, is important that you start planning your stay by looking for cheap student accommodation in Milan even before you move to the city.
How to find the best student accommodation in Milan
You can find student accommodation in Milan in many different ways: you can rent a student room in Milan and flatshare, you can rent a studio and get more privacy during your time abroad or you can simply go for the student residences in Milan.
Which housing option is better? There is no general right or wrong answer, it will all depend on what you are looking for and what your ideal Erasmus life in Milan looks like. 
The city is big and student accommodation in Milan is not difficult to find per se, you just need to look for fully furnished flats for students in Milan with certified hosts to avoid any unexpected inconveniences. After sorting out the type of accommodation and finding trustworthy hosts you're all set to get the best student accommodation in Milan. You can book a student room near Navigli, live in a flat close to Università Degli Studi di Milano or if you're lucky a student residence in Città Studi.
Flatshare in Milan for students
Flatshare for students in Milan is probably one of the best ways to live a real erasmus+ experience in Italy.
When you rent a student room in Milan and you decide to flatshare you discover a new way of living. You can keep your privacy while still staying in touch with your flatmates who – if you book a room in Milan with Student Room Flat- will surely be other international students and trainees living and experiencing a similar adventure to yours.  
A student flatshare in Milan creates a feeling of trust and companionship between the flatmates resulting in homemade dinners, quality conversation, and future memories! 
Flatshares are also usually a cheaper way to rent a student room in Milan. Prices can go from 600 EUR depending if you want all included – which we advise in order to avoid more worries and dealing with asking for utilities in Italian. Remember also to always look for fully furnished and equipped flats in Milan, unless you want to spend your first and last weeks in the city moving around some heavy furniture!
When it comes to the best neighborhoods for students in Milan you can book a flat close to Politecnico di Milano in Città Studi or find a student room near the Centro Storico and the Università Degli Studi di Milano. Porta Romana, Brera, and Isola are also well known as nice neighborhoods for students in Milan, but if you want to live close to the vibrant nightlife of Milan the neighborhood of Navigli might be the best choice.
Student Residences in Milan
If you wish you can also book a room in a student residence in Milan. Student residences in Milan can be of at least two types: from the university or private. What's the difference? Mainly the quality, the services offered, and the final price.  Private student residences in Milan tend to be more expensive but more capable of offering you a bigger choice of high-quality rooms where you can pick if you want to live alone in a room or studio,  or share with other students. 
Sometimes in student residences in Milan in the university, you need to apply and wait for a free spot or you must have higher grades to access it. All this depends on the university, some have special places waiting for incoming international students, however, they are limited and the free sports disappear fast. 
Discover Milan student city
Start Your Erasmus in Milan
 Student Room flat offers you the best student accommodation in Milan. By booking a room with us you'll have exclusive access to our network of verified and fully furnished properties in Milan, managed by trustworthy and professional Student Room Flat hosts.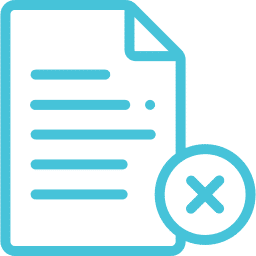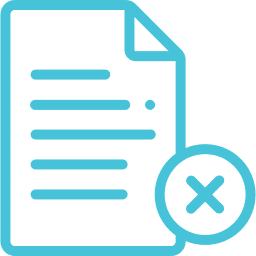 100% Free Cancellation
We have a special Free Cancellation Policy that intends to protect you in case Covid-19 gets in your plans! See our Terms and Conditions.

Rooms Perfectly Located
Our private student rooms are located near tourist attractions, grocery shops, parks, transports, bars and great restaurants in MIlan.
Fully Furnished Flats
All rooms are completely equipped and furnished to make your life easier.
Full Support & Trust​
Our teamis here for you! We support you before, duirng and after your stay. Your safe adventure abroad starts with your booking request!
Do you want to rent your property in Milan to students?
Frequently Asked Questions
Booking the right student accommodation in Milan is an important step toward a nice time in the Italian city, however, we're sure you have many other questions!