student accommodation

Lille
Book the best student accommodation in Lille and start your Erasmus experience as soon as possible with Student Room Flat.
Experience the international student life in Lille
How to find Student Housing in Lille
Are you looking for affordable student accommodation in Lille but don't know where to start? Student Room Flat got you covered! Avoid the time and money-wasting in-person visits and choose a booking platform that allows you to book your student housing in Lille from home, with full transparency and safety! When using our search you can filter results based on your budget, personal preference of the type of property, number of people, house amenities, move-in and move-out dates and much more! In seconds you'll have access to our network of trustworthy professional Hosts with verified properties ready to welcome you. Renting your Student Accommodation in Lille does not need to become a big worry with the help of Student Room Flat!
Rent a Student Apartment in Lille
Renting a room in a flat in Lille just became easier! With Student Room Flat you can pick from beautiful apartments, where all you'll need to do is pick which private room would you like to stay in. No need to worry about finding flatmates or one-unit contracts: book your room for the dates you decide independently and that's it! When you rent a student apartment in Lille with Student Room Flat you know you'll be sharing the space with other international students, trainees and young professionals.
Rent a Private Student Residence in Lille
Renting a room in a private student residence in Lille is the ideal option for those who did not get a place in the public ones or who are looking for something better than that. When you book a room at a private student residence in Lille you know you'll get a top-notch living experience. These properties usually offer a well-rounded stay with useful amenities such as laundry place/service, access to a private gym, study rooms and nice meeting areas. Wether you want to live by yourself or share a room is up to your personal preferences and budget.
Discover LILLE student city
Book Your Student Housing in Lille!
Student Room Flat offers you multiple Erasmus accommodations in Lille that surely would ensure you a comfortable stay abroad!
Reserve your student room in Lille with full safety from the comfort of your home. Our team will help you before, during and after your stay serving as a bridge in the communication between you and your Host when needed.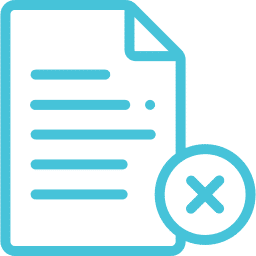 100% Free Cancellation
We have a special Free Cancellation Policy that intends to protect you in case Covid-19 gets in your plans! See our Terms and Conditions.

Rooms Perfectly Located
Our private student rooms are located near tourist attractions, grocery shops, parks, transports, bars and great restaurants in Lille!
Fully Furnished Flats
All rooms are completely equipped and furnished to make your life easier.
Full Support & Trust​
Our team is here for you! We support you before, during and after your stay. Your safe adventure abroad starts with your booking request!
Erasmus Accommodation in Lille
Pick the right Erasmus Accommodation in Lille for you with the assistance of Student Room Flat. Our booking platform offer a safe and seamless reservation process tailor-made to your needs. Looking for fully furnished and equipped Erasmus accommodation in Lille  No worries, all properties listed on our website are verified and ready to move-in!
Do you want to rent your property in Lille to students?
Frequently Asked Questions
You're going on Erasmus to Lille, so we assume you must have some general questions about the city that will soon welcome you abroad. Let us help!