student accommodation

Madrid
Looking for a private room in a flatshare, studio, student residence or co-living in Madrid?
You don't speak the language, the city is still unknown to you, and renting a room sounds like a risky task? 
No worries, with Student Room Flat you have exclusive access to verified and trustworthy Hosts that will help to find the best student accommodation in Madrid.
Get 30% Off Booking Fees – Only in November, Only in Madrid!
use the coupon code: MADRID23
Experience the international student life in Madrid!
Student Housing in Madrid
Cheap student accommodation in Madrid might not be the easiest to find. This metropolitan capital offers amazing education opportunities and a unique Erasmus+ life experience, but when it comes to student housing Madrid does not make it that easy!
But no worries, we're here to help!  The best way to find accommodation in Madrid is precisely to start by defining the type of student housing that better fits your Erasmus+ life. Madrid gives you the chance to either rent a private room, live in a fully furnished and equipped flatshare, stay in a student residence or get your own private studio.
After you pick the best type of student accommodation in Madrid, you can navigate a sea of choices depending on if you want to rent a room close to the University of Madrid, find a flat close to Malasana and Lavapies or stay at a student residence next to Pompeu Fabra University.
Flatshare in Madrid for students
For those who wish to keep their privacy while still having some social life at home, sharing a flat is no doubt the best type of student accommodation in Madrid. You'll find listed in Student Room Flat fully furnished and equipped student flats near Sol and Barrios de Las Letras,  with modern rooms and common areas.  There are plenty of student flats in Madrid, but our team assures that in your flatshare only international students or interns will stay. And why do we filter our tenants you might ask yourself? Because it's important that you are sharing a flat in Madrid with housemates with a similar lifestyle as yours. 
Student Residences in Madrid
Sometimes the best accommodation for students in Madrid is precisely in the student residences.  Student residences in Madrid can offer perks such as cleaning service, access to a study area and gym room, canteen with meals for a fair price and many other extras suitable for students who just started university in Madrid. When looking for your student accommodation in Madrid keep in mind that nowadays student residences don't only offer you the chance of sharing a room, you can also keep your privacy and rent a single room or even a fully equipped studio! The idea of student residences being old, uncomfortable, and packed has totally changed and you can now stay in a student residence in Madrid and feel like you are living in a hotel. With student accommodation platforms such as Student Room Flat you can rent a room in a student residence in Madrid with easiness and trust and assure your experience abroad will be as comfortable and convenient as possible.  You'll be able to book a room in a student residence close to the Universidad Politécnica de Madrid.
Discover Madrid student city
Start Your Erasmus in Madrid
We welcome you to Madrid with the best student housing options, perfectly located in trendy neighborhoods, next to main universities and places of interest! All options of student accommodation in Madrid offered by Student Room flat are verified, belonging to trustworthy and professional hosts.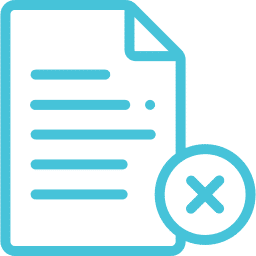 100% Free Cancellation
We have a special Free Cancellation Policy that intends to protect you in case Covid-19 gets in your plans! See our Terms and Conditions.

Rooms Perfectly Located
Our private student rooms are located near tourist attractions, grocery shops, parks, transports, bars and great restaurants in Madrid.
Fully Furnished Flats
All rooms are completely equipped and furnished to make your life easier.
Full Support & Trust​
Our teamis here for you! We support you before, duirng and after your stay. Your safe adventure abroad starts with your booking request!
Our online and offline community of tenants is ready to welcome you to your new adventure in Madrid! Connect with tenants from all over Europe while living your experience abroad in the beautiful city of Madrid!
Do you want to rent your property in Madrid for students ?
Frequently Asked Questions
Finding the best student accommodation in Madrid is probably not your only worry. Moving abroad comes with its challenges and questions so we want to help you take the best decision.