📢 Black Friday Alert! - Get 25% Off Booking Fees until 1st December
use the coupon code: BLACKFRIDAY23
secure your room without risks
Book your room from abroad
The best student cities to live in
Flatshares, Studios, Rooms and Accommodation to book online!
Looking for a co-living or flatsharing experience? Check out our selection of beautiful rooms in shared flats and studios available for mid-term rental! Safely book your room now entirely online! Discover the different cities accommodation with their features and main sightseeing attractions, and find out which area is best for you to live in!
 The perfect housing for international students and interns!
Community On Your Own Terms
Book your private room in an international shared accommodation or studio, and still get the best of both worlds. Keep your privacy while belonging to a welcoming community of Erasmus+ tenants from all over the world excited to meet you!
Enjoy Real Lifestyle Flexibility
Going on Erasmus+ can be unpredictable. Student Room Flat allows you to book your room individually and with flexible dates that will make your stay abroad way easier! Pick the length of your stay and type of accommodation according to your budget and needs.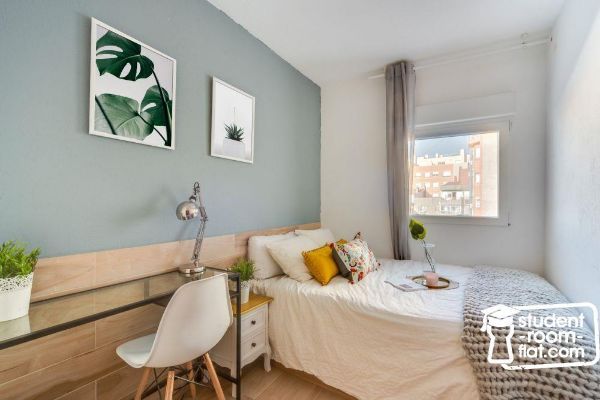 Privacy and Safety At An Affordable Price
We are here to help you booking a room!
Your property can be much more profitable!
Get free consulting in our tried & tested business model. Optimize your incomes and occupancy. Start renting smartly!