Chambres pour etudiants internationaux et jeunes professionnels
Appartements en collocation
Vie ta meilleure experience internationale!
Appartements en collocation et studios à Prague et Porto
Vous cherchez une expérience de co-living à Prague ou Porto? Découvrez notre sélection de belles chambres dans des appartements partagés et des studios disponibles à partir de maintenant et réservez votre chambre entièrement en ligne!
Découvrez tous les quartiers de Prague et de Porto avec leurs caractéristiques et leurs principales attractions touristiques, et découvrez dans quelle région vous pouvez vivre !
Chaque année, des centaines de locataires internationaux louent une chambre à l'étranger par l'intermédiaire de Student Room Flat!
Accédez à la meilleure expérience internationale de partage de plats en Europe ! Notre plate-forme met en relation des propriétaires et des propriétés vérifiés avec des étudiants internationaux et de jeunes professionnels à la recherche d'une chambre à Prague ou Porto. Osez le partage à plat, osez faire de votre séjour international un séjour inoubliable !
Specialiste de la collocation
Avec plus de 10 ans d'expérience dans les communautés internationales de partage d'appartements et multiculturelles, l'équipe de Student Room Flat sait ce que vous recherchez!
Nous vous offrons un service complet, abordable et sûr qui promet de rendre votre expérience internationale Erasmus et gerenal encore meilleure!
Commencez a louer votre propriete
Plus d'un million d'euros générés dans notre plateforme pour les hôtes
For tenants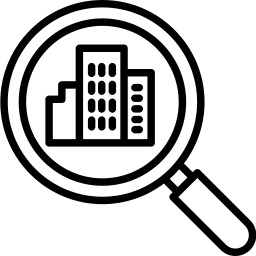 Use our search engine with all criteria (area, duration of your stay…) fill and select one or more rooms you are interested in!
Fill the form and send us a booking request. Our multilingual team will contact you shortly to confirm the availability of the property.

Once your request is accepted, you can confirm it by paying online. You will receive an email to prepare your arrival and start your new adventure!
For hosts
List your property in our platform in  an easy, safe and free way! 

Our team will check all the info provided by you and verify your property! 
As soon as your property is verified you'll be ready to receive your first international tenants!
Nous avons plus de dix ans d'expérience pour aider les étudiants internationaux et les jeunes professionnels à trouver un logement à l'étranger. Vérifiez leurs histoires!
I had a wonderful experience with Student Room Flat! They were efficient, communicative and always ready and available to help! In addition, they have a good selection of rooms spotted all around the city- ready to facilitate whatever preferences you may have
Josie Derks
Très belle équipe, disponible pour répondre à nos problèmes.
Vivre dans cet appartement a été une expérience incroyable, car l'appartement est propre, moderne et spacieux. J'ai aussi eu la chance d'avoir les meilleurs colocataires que je pouvais penser.
Laurane de Montclos
Booking a room through Student Room Flat platform was a great experience!
Finding a room in Facebook or other platforms was difficult and full of scams, SRF made the process much easier. The perfect approach for a new city.
Totally recommended!
Hector Talavera