student accommodation

Florence
Go on Erasmus+ to Florence and enjoy an incredible adventure abroad right in the heart of the renaissance!
Book now your student accommodation in Florence and live close to the best universities and trendiest student hangout spots!
Experience the best international life in italy!
Student Housing in Florence
How to find the best student accommodation in Florence?
Start your Erasmus+ experience in Florence with Student Room Flat!
Book your student room, flat, or co-living in Florence with all bills included and fully furnished, and equipped accommodation. Make your erasmus+ experience in Florence easier by finding the right accommodation with the help of Student Room Flat's team! Whether you're looking for a student room near Ponte  Vecchio, a flat close to the Novoli neighborhood far from tourist attractions, or a student accommodation near the University of Florence we have multiple student housing options for your new life in Italy.
Flatshare in Florence for Students
Many students looking for affordable housing in Florence opt to leave studios and 1 bedroom apartments behind, seeing in an international flatshare experience the answer to their needs!
A shared flat in Florence near Santa Maria Novella can have rooms starting with 400 or 420EUR of monthly rent, in quality flatshares with trustworthy Hosts if you book with known housing platforms such as Student Room Flat.
However, sharing a student flat in Florence is about much more than saving costs! In Student Room Flat we assure you you'll be sharing a flat with international students and trainees just like you, which means your first erasmus+ friends can be right at your flat. Booking a student room in Florence in a shared flat gives you the chance to live a real international experience, where you learn how to live together with people from different countries, cultures, and backgrounds.
Flatshare in Florence and discover that more than saving money you'll be gaining social and people skills that will surely turn out to be very valuable in the future!
Student Residences in Florence
If this is your first international experience you probably heard about amazing stories of Erasmus+ student residences, with a unique community environment despite the low-quality facilities that many times are provided.
However, if you search for student residences in Florence you might have a surprise.  The University of Florence is not proving student residences in Florence. The university advises some accommodation options for students in Florence however does not own any lodging itself.
Don't worry! You still can book a nice room near the University of Florence campus and live a unique flat-sharing experience in Florence.
Discover Florence student city
Start your Erasmus+ in Florence!
Are you an art lover? Then live in a city that is a museum itself. Take a glance at the wonderful Boticelli's "The Birth of the Venus", admire Michelangelo's sculptures, and know more about Galileo – all during your epic Erasmus+ experience in Florence.
Go to live in Florence and, above everything, see the birth of an amazing Erasmus+ experience you'll want to tell to all your friends!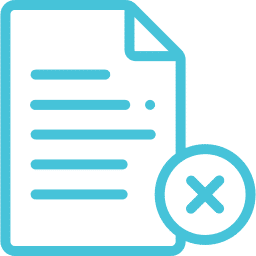 100% Free Cancellation
Our new flexible cancellation policy guarantees 100% Free Cancellation & Immediate Refund. Know more in our Terms and Conditions.

Well Located Rooms
Our properties are ideally located close to known neighborhoods, universities, Florence's trendy restaurants, student bars, and public transports!
Rooms Ready to Move-In
All properties we offer in Florence are fully prepared for you: 100% equipped and furnished and with all bills included.
Full Support & Trust​
Our international team of professionals will assist you before, during, and after your stay in Florence!
Do you want to rent your property in Florence to students?
Frequently Asked Questions
Finding the best student accommodation in Florence can be easy! All you have to do is worry about the things that matter and leave the housing with professionals like Student Room Flat.