Find the Best Student Co-living Accommodation in Barcelona!
Student
coliving
Barcelona
Your Student life in Barcelona starts here!
Check these new Co-living Spaces for Erasmus+ students now available in Barcelona!
Time to make your Erasmus+ stay in Barcelona as simple, fun, and sunny as possible.
 Co-living Poble Sec counts with 13 flats and a total of 35 rooms, offering multiple common areas indoors and outdoors for the comfort of all residents.
Discover how  Co-living Poble Sec will improve your Erasmus+ experience in Barcelona by bringing full comfort to your student life.
Co-living Poble Sec is located nerby Sant Antoni, Plaza Universidad and Plaza Catalunya. Within a short 15 min walking distance you find Part de Montjuïc and famous museums like Joan Miró and MNAC.
Co-living Poble Sec has a diverse offer of accommodation, giving you the possibility of booking a flat just for yourself or a room in a spacious flatshare, experiencing a real co-living adventure in both cases!
All apartments in Poble Sec Co-living are completely equipped and furnished upon your arrival! The building also offers a rooftop terrace for your mornings in sunny Barcelona and coworking space to boost your study focus!
The cleaning service of common areas is already included in the price and you'll also have access to the washing machines to keep your laundry fresh! 
Located in the beautiful El Born quarter, the neighborhood features a fusion of buildings dating from Roman times to the 20th century.
With impeccable decor, Coliving Francesc has an offer of  10 flats, with 45 rooms in total, fully furnished and equipped to receive you with as much comfort as possible.
Coliving Francesc has a very central location, close to many city attractions, parks and with Mercat de Santa Caterina and Parc the la Ciutadella nearby. 
Barcelona's Gothic Cathedral is the gateway to the heart of Barcelona, located between Via Layetana and La Rambla.
Every apartment at Coliving Francesc offers double bedrooms with or without a private bathroom.  All bills are included, also as weekly cleaning service of common areas. Bed linens and towels are also provided!
To create a real co-living environment the building offers a nice and spacious terrace where community events are to be hosted.
Easy 100% online booking process!
Book your student room in one of these co-living spaces in Barcelona entirely online, with safety and comfort.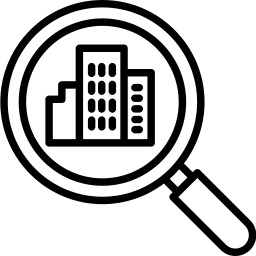 Use our search engine and fill all needed criteria . Take  a look and select the rooms that fit with your new student life in Barcelona.
 After you send a booking request our team checks the availability of your options and enters in contact with you with the best match.

Enjoy Your Stay in Barcelona Co-living
Request accepted you can safely pay online in order to confirm it and secure your new comfortable student room in Barcelona!  
Join our Student Room Flat Tenants Community!
Be part of a vibrant international community of Erasmus+ students and trainees. Meet people from all over the world and make your stay in Barcelona even better!
Connect with locals while staying in touch with all our members around Europe!