student accommodation in pilsen
Pilsen Student Residence, the place where co-living meets Erasmus life!
You international adventure starts in the room you choose to live in so join a place where community mingles with self discovery. Your room abroad was not made only to be lived in, but also to be loved!

 Forget about the usual small and old student dormitory rooms in Plzen and be very welcome to your personalized flatsharing experience abroad!
Share your room and costs with the person you choose
Share your room, share the costs, but keep your privacy!
You don't to pay for half the size of a normal room,  you pay for double the size you would get if living in a  regular students dorm in Pilsen. These rooms were idealized to comfortably accommodate two tenants in the same space.
Double your privacy, double your space. 
Choose a 1-room apartment and assure you have the quietude and peace your work or studies might demand. Like we say in Student Room Flat you can be alone but never lonely. Feel free to exchange the privacy of your room for the vibrant community of tenants in the living area.
Easy online booking with 100% safe payment process!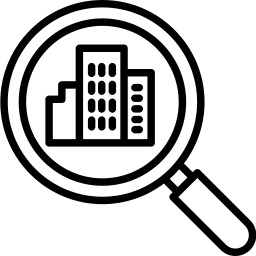 Use our search engine with all criteria (area, duration of your stay…) fill and select one or more rooms you are interested in!
Pick your future flat and send a booking request. Our multilingual team will contact you shortly to confirm the availability  of the apartment.

Once your request is accepted, you can confirm it by paying online. You will receive an email to prepare your arrival and start your new adventure in Plzen!
all you need in one place!
Located right next to the University of West Bohemia, the building is also well served with transports that will take you right away to Plzen's lively city center.
In the surroudings of your future international residence you can also find multiple groceries shops, restaurants, cafes, ATM'S and even pharmacies!
Unwind from your exciting and agitated Erasmus life in Plzen feel free to take a walk in the large park very closely located to the residence. 
Feel at Home, live your life.
You don't even have to leave your building to make new friends or enjoy some out of the flat leisure moments!
Modern rooms and studios for students and interns in the center of Plzen!