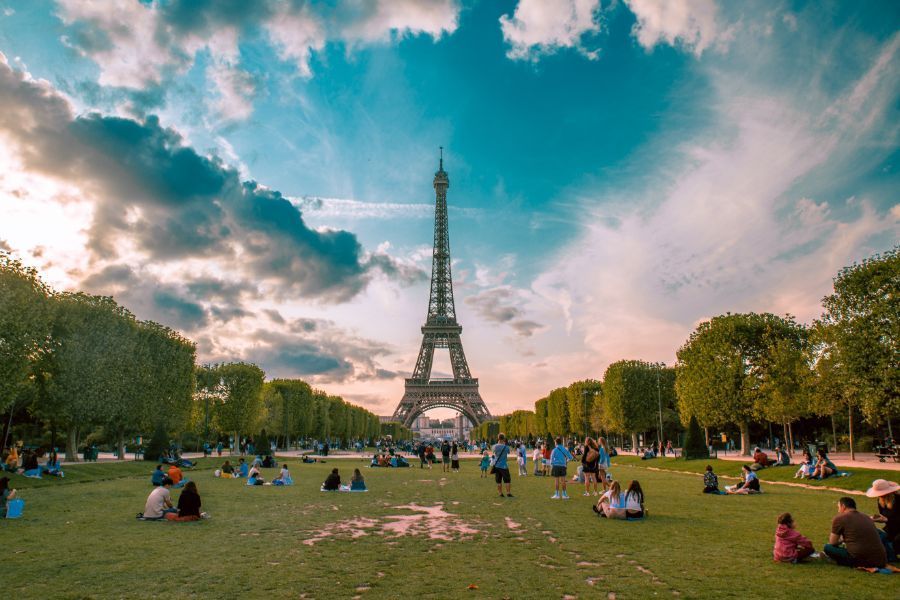 Accommodation and Neighborhoods in Paris
Who wouldn't want to live in Paris? Just imagining a life in the city of love makes anyone want to move to this beautiful city. Inspiring artists, poets, lovers, romances, and much more, Paris is one of the cities where many would like to live, but the truth is that you have to know it well if you are seriously thinking of moving.
If you want to enjoy places surrounded by cafes, galleries, luxurious buildings and incredible architecture, then we invite you to visit the best neighborhoods where you could live in Paris.
For those who love art, history, and literary culture, Saint Germain des Près will be your perfect neighborhood. This neighborhood has been the home of several famous figures of world literature such as Albert Camus and Oscar Wilde. It is also renowned for its tranquility and variety of cafés, publishing houses, and second-hand houses, known as Pied à Terre.
If you like old buildings, what better place to live than in the Montmartre district? A neighborhood that surrounds the great basilica of the Sacred Heart of Montmartre, also known as the Great White Church. Its curvy streets and great French style really captivate everyone who comes to it. And although by day it is a peaceful neighborhood, at night you discover the true vitality of this district. Among the most popular places is La Renaissance and some restaurants like La Taverne de Montmartre.
Soon rooms available in Paris!
Ideal for singles, the Canal Saint-Martin is an excellent option for those who are looking for a home in this city. It is located in the northeast of Paris and borders the canal and several pedestrian bridges that have existed since the 19th century. In recent years, the boom of expatriates to this neighborhood has been growing and has become very fashionable. On Canal Saint Martin you can go to the famous restaurant Chez Prune or the bar Le Comptoir Général, as well as other boutiques.
An ideal house for a complete family can be found in Champ de Mars, one of the most visited places in Paris, and how wouldn't it be? if you are in the middle of the Eiffel Tower. In this area, you can find many facilities for your children, as there are different international schools, parks under the tower, and it is a fairly quiet area.
One last of the best options that you can find in Paris, but staying as a local citizen is the Batignolles neighborhood. For many people living here is really an adventure as there can be clashes between generations and you never miss the bohemian bourgeois, who are called "bobos". But here you can find good cafes, the Boulevard des Batignolles, an organic market, and some bistros.
In Paris, you can find several ways to move around in case you don't have your own car. And the best of all is that you can go everywhere, to any of the neighborhoods and other sectors of the city without spending too much.
The subway is the fastest way to get around the city, it has tracks of more than 200 km and 16 lines that cross the whole city. Another of the most efficient options for walking in Paris is using the RER trains, which operate as both a metro and a regional train. In fact, with the RER you can reach longer distances like Disneyland or the Airport.
If you want to go out and see the city from another point of view then you can use the buses. They have timetables, fares, and frequencies between the different zones, but they are very punctual.
In the neighborhood of Montmartre, you can find the Funicular, which can take you from the lowest part of the neighborhood to the highest one. And just like the funicular, there are still some trams which give a very original touch to the city.
Fares
Due to the demand for public transport and the boom in students in the city, there are several ticket options in Paris to use the different public transport systems. The T+ ticket allows you to walk on the main means of transport for just over an hour. There is also the Paris Visite Card which can be used on all means of public transport without restriction.
Paris Tourist Attractions
Whether you've come to see the city beforehand to see where you can move to or you're already moving, there are obviously many things to see in Paris and these are some of the most popular.
Eiffel Tower
There is no doubt that once you are in Paris you will come to see the Eiffel Tower, and we are sure that if you move to the city you will want to live under it.
Louvre Museum
The Love Museum is the most famous and visited museum in the world, so consider taking a tour at least once.
Notre Dame
Whether you've seen it in stories or books, but it will never be the same to see Notre Dame de Paris Cathedral in person as it is to see it in a book or any other image.
Arc de Triomphe
Like the Eiffel Tower, the Arc de Triomphe is one of the places that represent Paris.
Pantheon
A structure elaborated in the 16th century is worthy of being admired by anyone at any time. The Pantheon in Paris is really worth seeing.
Versailles Palace
The famous Versailles Palace could not be left out of this list, as it is not only one of the most famous palaces in the world, but also a World Heritage Site.
If you want to become a professional in the arts, sciences, or any other field, you can invest your education in one of these, the best universities in Paris.
Ecole Normale Supérieure
École Polytechnique
Sorbonne University
CentraleSupélec
University of Paris-Sud
Paris Diderot University
École des Ponts ParisTech
Paris-Dauphine University
University of Paris Descartes (Paris V)
Panthéon-Assas University ( Paris II )
University of Cergy-Pontoise
Explore the private rooms we offer in Paris
Live an incredible experience in Paris