Gone are the days when students migrating to other countries had limited housing options. Today, student housing has emerged as a significant real estate segment. Property owners seek to generate a steady stream of income from their investments. The past few years have particularly seen a rise in this asset class as more and more students choose to travel abroad for further studies.
Investors looking to participate in student housing projects should understand the latest trends in the segment and unique opportunities and risks associated with the changing habits and preferences of international students.
See Also: Student Housing: In Conversation With Experts!

Growth of Students In Europe
The growing volume of the middle class across the world drives the demand for higher education which results in an increasing demand for student housing. The number of students enrolling in higher education is expected to reach about 600 million by 2040.
Moreover, the middle class will continue to be the biggest socio-economic group with a total population of about 5 billion by 2030. As the middle class tends to invest much of their income in higher education, it can be said that more and more students will enroll in universities and colleges abroad, increasing the demand for accommodation.
There is an upward trend in the number of international student enrolment globally. Forecasts suggest that the number of international students will increase to 8 million in 2025 from 5 million in 2019. Europe itself has over 2 million international students, most coming from India, China, and other countries with huge middle-class populations.
Currently, Europe attracts almost 45% of the total international students worldwide. A huge spike was noted during the 2019-20 academic year, that marked a two-digit growth, breaking a record of several years. Non-European enrolments crossed 400,000 for the first time representing yearly growth of about 17% for non-EU numbers.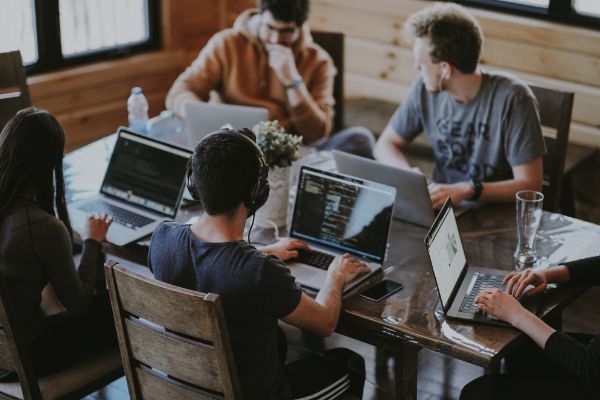 European Market Size
A majority of people arriving in Europe on student visas choose to settle in France, the UK, Spain, Portugal, Germany, Poland, Greece, the Netherlands, and Italy among others.
Spain is one of the most popular destinations. With a large number of funded and private universities for higher studies in Barcelona, Madrid, and other locations. The total number of international students enrolled in Spanish universities was about 200,000 in 2019, a percentage increase of 27% in the past three years.
Another popular European destination for international students is Prague. It is home to one-third of the total foreigners living in the Czech Republic. More than 50,000 students were enrolled in higher education institutions last year under the increasingly popular Erasmus program and the number increases consistently over the years.
Portugal is also a famous study abroad destination. Over 50,000 students per year go to the most enrolling universities in Porto and other locations. Poland is another popular country attracting international students for its world-class education opportunities across locations including Krakow, Wroclaw, and Lodz.
Housing preferences in international students.
Student Housing growth
In recent years, student housing has emerged as one of the most in-demand asset classes in the real estate landscape around the globe. Increasing demand for student housing outstrips the supply, creating opportunities for property owners looking to generate income from their investments. However, the needs of international students are different from local tenants.
What are International Students looking for?
Most students look for accommodation before they arrive at the location. So, property owners would benefit from listing their rentals online. Also, students coming from other countries would want a property with basic necessities and amenities at an affordable price. Students place more focus on Wi-Fi, private bedroom and locker, fitness centers, utilities, laundry, and other functional amenities that improve their experience.
They also want to rent properties near the college campus with proximity to restaurants and cafes. One of the latest trends in the student housing landscape is an increasing preference for co-living spaces and flat-sharing. While a fully-furnished property located near the university or in the city center is not affordable for individuals, renting it on a shared basis is a more viable option. Students can rent a fully furnished house with all the facilities in the budget as the rent is shared among occupants.
Co-living spaces generally have spacious common areas and private bedrooms per person. This way, students can feel at home and enjoy a luxurious living experience without compromising on their privacy. Most people today look for a community experience when renting a property rather than just accommodation. Renting co-living spaces gives a chance to connect with other students.
Services like Student Room Flat offer a community of like-minded people to international students. Moreover, provide customized experiences by partnering with different locations.
How property owners can benefit from this wave
There is an abundance of investment opportunities for property owners in today's growing student housing market. Firstly, the demand for student housing options continues to increase as the population of college-going students increases and people invest more in higher education. Most colleges and universities don't offer on-campus housing facilities. This means millions of students need a place to live as they complete their degrees.
Increasing demands translate to higher rents. As most students don't have the option of commuting from home or living on campus, the market for student housing opens up newer opportunities. With an increasing preference for sharing a property with others, property owners can charge higher rents.  Renting out the property to a group of students certainly gives a higher rent than a family.
As students live for shorter terms, there is no need to spend on maintenance jobs. College students are willing to settle for less! No need to paint the walls regularly or keep the house in good condition as you would do if renting out to a family. In other words, student housing doesn't demand the level of finish as the properties rented to professionals and adults.
International students settling in foreign countries generally have support from Erasmus and other programs or their families. This means you can expect your rent payment to be more regular. There is minimum risk associated with renting your property to multiple students on a shared basis. This will help you create a consistent stream of income throughout the year. Furthermore, to maximize your returns from investment.
Read Next: Real Estate Market & Covid-19: What Changed?