Here You Have the Reasons To Study In Porto
One of the major cities of Portugal, Porto is a stunning location that makes an excellent destination for study. It is a vibrant city with a friendly and welcoming atmosphere attracting a large number of international students looking to pursue their higher education.
Studying in Porto not only gives you access to some of the top-ranked universities but also an opportunity to explore a place rich in natural beauty and history.
Here are the top reasons students should consider Porto for their undergraduate or postgraduate courses.
1. Excellent Universities
Porto is home to some of the most recognized universities and research centers. You can choose from many universities offering a wide range of study programs from undergraduate and postgraduate levels to doctorate degrees. You can take courses in Portuguese, Spanish or English though you need to provide proof of proficiency in the language you choose.
The University of Porto is the most renowned in Portugal and welcomes international students from different parts of the world.
They offer high-quality study programs across several disciplines including engineering and management. There are many other good colleges and business schools offering courses in areas like law, journalism, business, medicine, design, language, arts, psychology, and architecture.
2. Great Weather Conditions
Countries like Portugal attract a large number of visitors every year because of their amazing weather and the student population is no different. International students prefer the city for its great climate that allows doing activities all year-round. Porto has a pleasant climate throughout the year with dry summers and cool winters.
Temperatures are good even during the winter months with the lowest going to a comfortable 14 degrees Celsius. The climate rarely disturbs the plans you make, whether for recreation or studies. While living in Porto, students can enjoy some of the most favorable weather conditions that allow them to explore the city, relax on the beach or enjoy adventurous activities.
3. It's to Find Accommodation When You Study in Porto
One of the biggest considerations for students who decide to study in Porto or anywhere abroad is accommodation. When you choose to study in Porto, finding a place to stay is not difficult because there are several affordable options for apartments and rooms available. As a student, you can choose your accommodation in one of the two ways – through college or university or private accommodation.
Student residences and flatshare are usually the cheapest options for students living in Porto. These residences are generally well-built and maintained. You can also find private accommodation in the form of a shared apartment through online services such as Student-Room-Flat. Flatsharing and student accommodation go a lot further in enhancing student experiences, helping them immerse in local culture, and building relationships.
4. Interesting Lifestyle
Porto is a fascinating city where you can simply walk around the streets, relax at a beach, chill in one of the cafes, taste world-class wines, and explore modern architecture. Whatever is your definition of fun, Porto has so much to offer to everybody. Enjoying a night at a club, drinking at a bar, having a meal with a group of friends, or spending an afternoon at the beach; Porto offers so much fun.
If you are interested in sports, there are many sports events taking place at different times of the year – football, tennis, hockey, and a lot more. Porto is also famous for its dynamic nightlife. With so many famous bars and pubs in the city, you always have something exciting to do. You also get a chance to enjoy the famous Portuguese food items at your favourite restaurant.
5. Affordable Cost of Living if You Decide to Study in Porto
Portugal is one of the cheapest countries in Europe. This means cities like Porto help you get settled even if you are on a budget. The overall living expense in the city is quite affordable. Students may need to spend money on rent, food, transport, and recreation. However, those who want to study in Porto are lucky since the city is much cheaper as compared to some other Erasmus destinations in Europe.
Though accommodation prices are now on the rise, you can still find affordable student renting options that provide a comfortable living area along with basic amenities.
The strong transportation system with an extensive network of buses and tramways ensures that students can explore the city and commute to and from the college without breaking the bank. You can save a lot on food if you cook your own meals or choose to eat at your college canteen. Overall, Porto has an affordable cost of living as compared to big European cities.
6. Learn The Language
Portugal is one of the few countries in Europe where people are bothered about understanding you in the street, whether you speak English, Spanish, or some other language. However, studying in Porto gives you an opportunity to learn Portuguese and acquire some proficiency in the language.
Once you learn Portuguese, you speak the sixth most spoken language in the world, adding a plus point to your CV when you are looking for a job. Proficiency in the language also helps you build connections with people from varied continents.   However, no worries, if you study in Porto you don't have to speak Portuguese yes or yes. The university offers multiple courses fully led in English.
7. Career Options After you Study in Porto
Portugal has a developing economy that attracts young aspirants from different parts of the world.  Being famous for port wine, it lets students find job opportunities in the wine industry. Many other industries like manufacturing, service sector, etc are growing at a rapid pace. This city is also a hub for innovative start-ups where those who study in Porto can get internships and jobs. There are many big companies attracting young talent from around the world.
While you complete your degree in Porto, you should find so many small companies and start-ups ready to welcome you to their team. So, students looking to make a great career or start a business venture after their studies should choose Porto for their higher education.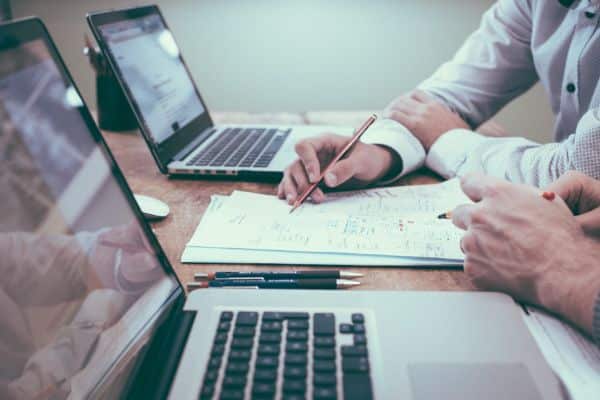 Final Verdict: Should you study in Porto?
In all, Porto is an excellent destination for students interested in a unique educational experience at some of the best colleges and universities.
In fact, Porto is a hidden gem among students looking to study abroad but is unlikely to stay hidden for long. The city goes the extra mile in attracting and offering unparalleled experiences for international students, more so than any other European city, making it truly worth considering. You totally should study in Porto!